September 06, 2018
VNITO Promotion Campaign in Japan 2018
From 26 August to 02 November, 2018, S3 Corp and VNITO Alliances including 18 Vietnam ITO companies participated the promotion campaign in 4 city of Japan: Fujisawa, Tokyo, Osaka, Fukuoka.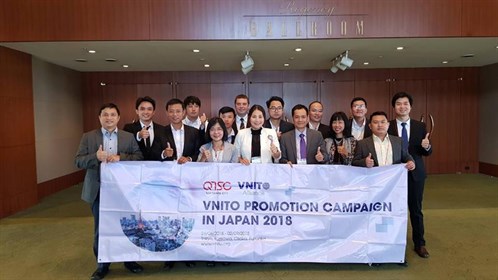 VNITO Promotion Campaign in Japan 2018
The campaign aims to support Vietnam Software Outsourcing firms understand more about the Japanese market and meet with their Japanese counterparts to explore and expand business cooperation.
The ceremony was followed by a business-matching event involving 18 Vietnamese IT firms and 15 local firms in Fukuoka.
This campaign has been a great success and has become a solid bridge for S3 Corp towards the Japanese market.