August 01, 2023
S3Corp. Was On Aired On The Television Program "Sao Khuê Tỏa Sáng"
S3Corp: A Pioneer in IT Excellence
In the ever-changing world of the IT industry, standing out as a beacon of excellence is challenging. S3Corp., a well-known participant in the industry, has earned this distinction and continues to shine brilliantly. We will discover the story of S3Corp., and its most recent recognition in the prestigious Sao Khuê Award.
In the recent past, on April 28th, 2023, VINASA (Vietnam Software and IT Services Association) presented S3Corp. with the "Sao Khue Recognition of Excellence 2023" award in the field of "Software Outsourcing Service." This honorable award is proof of our commitment and creativity. It strengthens the standing of our brand and inspires us to keep offering world-class products and services to clients.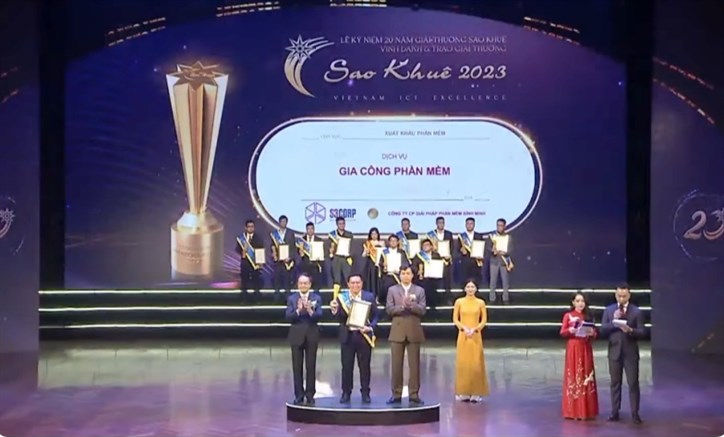 And on July 30, 2023, S3Corp. was aired on the television program "Sao Khuê Tỏa Sáng." This program honors companies who provided IT software outsourcing services and won the coveted Sao Khue Awards in 2023. This experience motivates us to continue providing world-class services while setting even greater goals.
About The Sao Khue Award
The Sao Khue Award, granted annually by the Vietnam Software and IT Services Association (VINASA), is the pinnacle of appreciation for organizations and people making noteworthy contributions to Vietnam's developing software and information technology sector, particularly in this age of digital transformation.
Since its beginning in 2003, the Sao Khue Award has earned the trust of the Vietnam IT industry. It has established itself as a famous organization, bearing witness to the exceptional achievements and developments in Vietnam's IT sector.
S3Corp: A Leading Software Development Company in Vietnam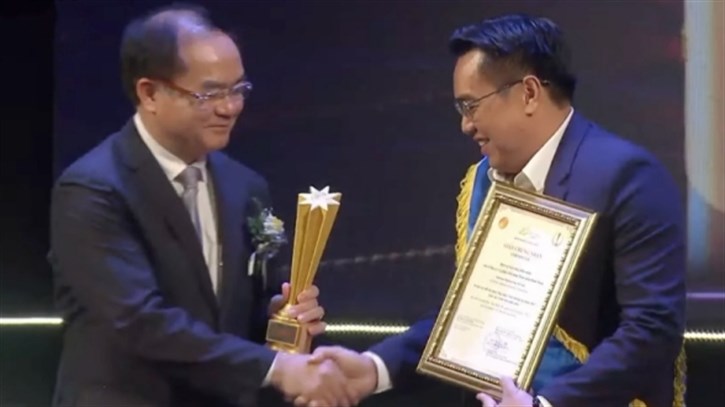 S3Corp., founded in 2007, has steadily established our standing as a trustworthy IT partner and the preferred option for clients worldwide seeking to outsource their software projects. After more than 16 years of dedicated service, we are proud to have established ourselves as one of the top Vietnam software outsourcing companies. S3Corp. takes great pride in providing top-tier software development solutions and services that increase productivity and provide unique value to our employees, clients, and partners.
S3Corp: Your Trustworthy IT Partner
Custom Software Development
Our custom software development services focus on bringing up solutions that meet your requirements. Whether you require customized software for operations, data analysis, or customer engagement, our skilled team will work directly with you to ensure the result meets your objectives.
Mobile Applications
 Development
In today's mobile-centric environment, having a strong mobile presence is important. S3Corp. has experience in developing distinctive mobile applications. We have the knowledge and skills to bring your idea to life, whether an Android app or an iOS app. We offer a complete mobile app development solution that covers everything from concept and design to programming and deployment, ensuring a consistent user experience that achieves your business goals.
Website Application Development
Frequently, your website or app is the first point of contact between you and your target audience. Our web application development services focus on creating responsive and user-friendly websites that leave a lasting impact. To produce websites that captivate and convert visitors, we stay up-to-date on web technology and design trends. We can build you an e-commerce platform, a corporate website, or a one-of-a-kind web application.
Quality Assurance
We prioritize quality in everything. Our strict quality assurance methods ensure your products meet or exceed industry requirements.
IT Management Services
It might be challenging to navigate the complex IT environment. Our IT management services can be beneficial in this situation. We provide entire IT infrastructure management solutions, from cybersecurity to network optimization. You can be confident that your IT infrastructure will remain resilient and secure via our assistance, allowing you to focus on critical business tasks.
DevOps
DevOps is the cornerstone of agile and successful software development. Our DevOps principles boost cooperation, efficiency, and continuous improvement by bridging the gap between development and operations. By optimizing your software delivery process, we help businesses stay competitive and respond to market demands.
R&D (Research and Development)
Staying ahead in the constantly changing world of technology necessitates innovation. The main focus of our R&D activities is on the research of emerging trends and technologies. We follow emerging technologies to keep your software and apps on the cutting edge of technological innovation. By collaborating with us, you gain access to cutting-edge solutions that provide you with a competitive advantage.
S3Corp: Grow Together
At S3Corp., we're more than just an outsourcing company; we're your trusted partners in achieving your digital objectives. We commit to providing high-quality, creative, and dependable solutions for your specific needs.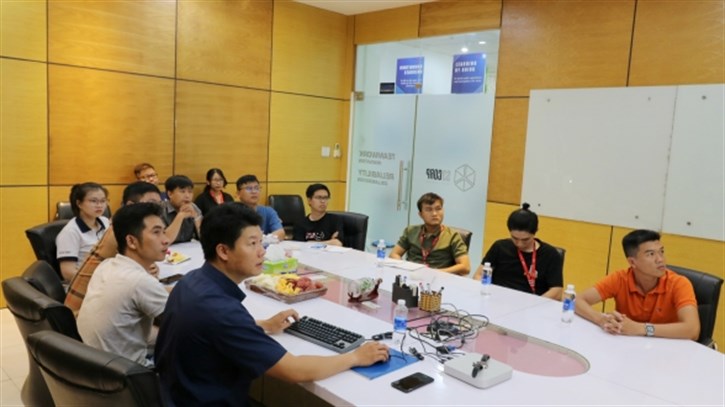 "Growing Together" appears as the guiding principle for our efforts. This approach helps us to foster the growth of our company and stakeholders, which leads to success in the marketplace.
A Grateful Acknowledgment
We want to send our sincere gratitude to the beloved employees who contributed to S3Corp. Your constant dedication and spirit of cooperation have helped our company win the prestigious Sao Khue Award. We are proud of and delighted by everything you have accomplished, and we look forward to working with you to achieve even greater heights in the IT industry.  
Conclusion
The Sao Khue Award recognizes our commitment to providing outstanding software solutions. S3Corp. remains committed to improving the quality of our services in the future, thereby consolidating our position as the market leader in software development services in Vietnam. Our constant commitment to innovation motivates us to keep improving our services that propel the IT industry forward.