January 29, 2021
S3Corp-Celebrating The Year-End Party 2020
The year-end party is a special time for everyone in which we can gather together to celebrate and congratulate on our achievement on the last challenging journey 2020. Moreover, it's also the time for us to welcome the new opportunity with great hope for the new year 2021 ahead.
S3Corp. Celebrated Year-End Party 2020
On January 28th, 2021, at Diamond Place, S3Corp. held up the Year-end Party 2020. That was a memorable night for all participants when we all could enjoy a lot of impressive performances and surprising activities.
The party was started with a great performance which has prepared for several weeks.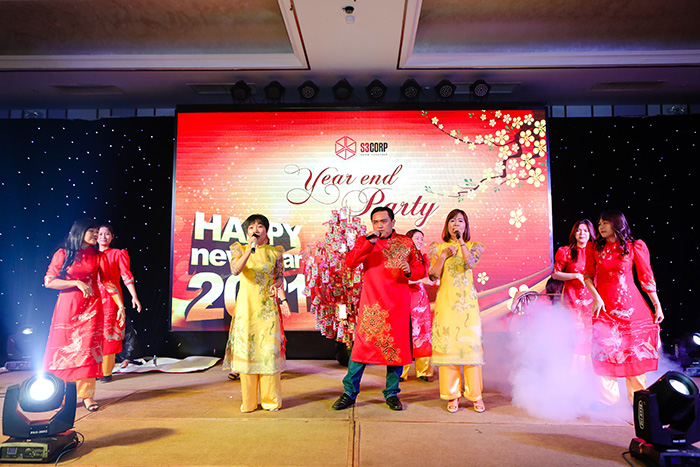 Following that was the sharing and wishing of the Chairman of the board and CEO. This meaningful sharing meant to thank all members for their dedication year 2020. Beyond, it also included the encouragement for the coming year 2021 with plans and new hopes.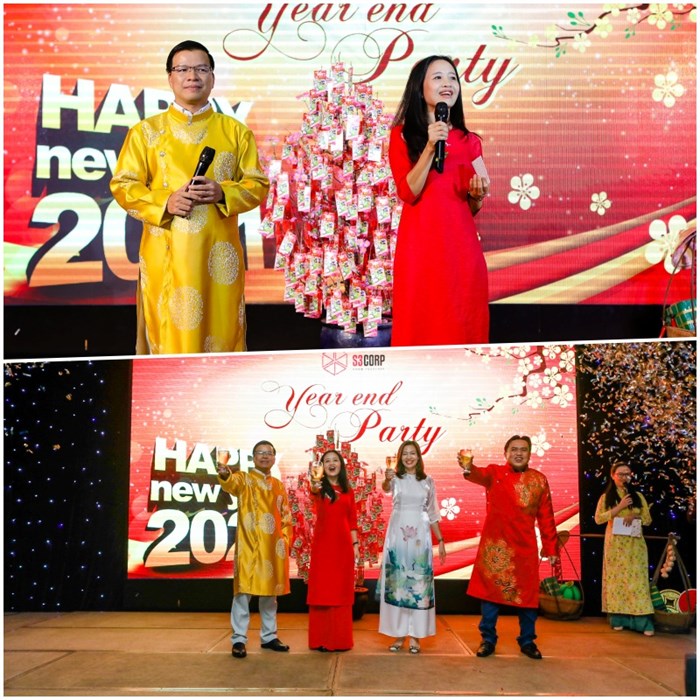 Once the party was opened by the board of directors, one special activity took place while other members were enjoying the delicious food. That was picking the spring buds. Here, it was the lucky money that symbolized the lucky for the new year.
The party went on with many pop-up talented performances. And the most exciting part was the lucky draw. This part brought lots of surprises for us all.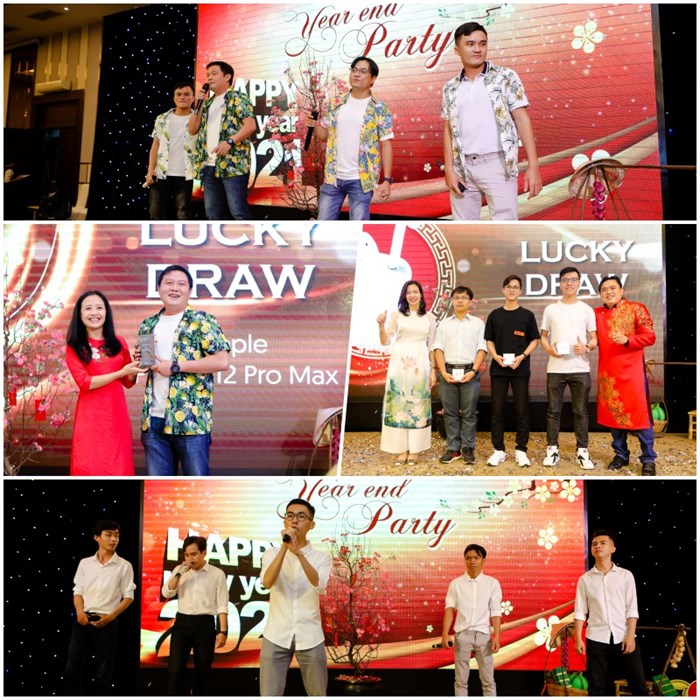 This party was a meaningful time for all employees, all friends, partners.
Many thanks to all for participating in this unique end-year party 2020. And many thanks to those who support and accompany with S3Corporation during the year 2020 and the coming years.
Happy New Year 2020! Let's make 2021 become more exciting with more achievement!