June 19, 2023
Unleash English Talents: S3Corp Organized the Amazing English Game!
The event was about creating a playground for individuals from various backgrounds for an enjoyable and challenging experience that will help them improve their English language abilities. The event was organized on the fifth floor of our headquarters on Thursday, June 15, 2023, from 3:30 PM to 5:30 PM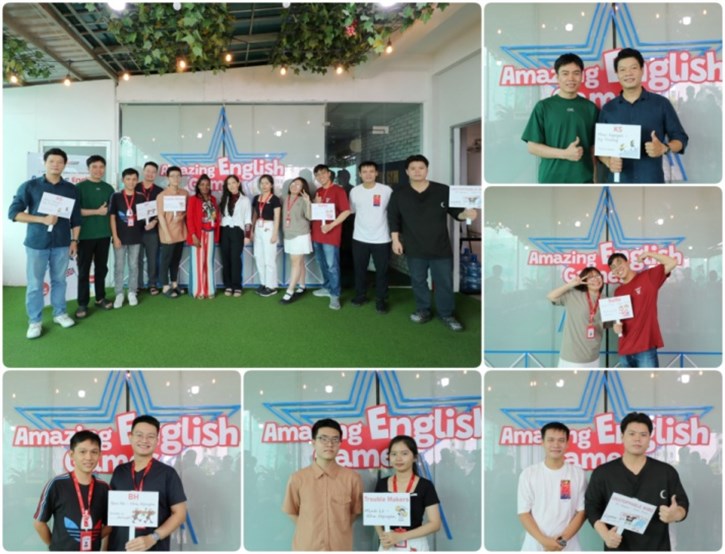 At S3Corp., we firmly believe that creating a dynamic culture of ongoing learning and development is the key to maximizing the potential of our team members. The Amazing English Game offered our members a fantastic opportunity to improve their English skills as well as to interact with native speakers and get insightful feedback. Through engaging discussions and interactive games, they could expect to increase their knowledge of English.
Improve The English Skills While Having Fun with The Amazing English Game
The competition had four thrilling rounds and each of which would have various aspects that could challenge the language skills and teamwork of each team.
Round 1: Team Introduction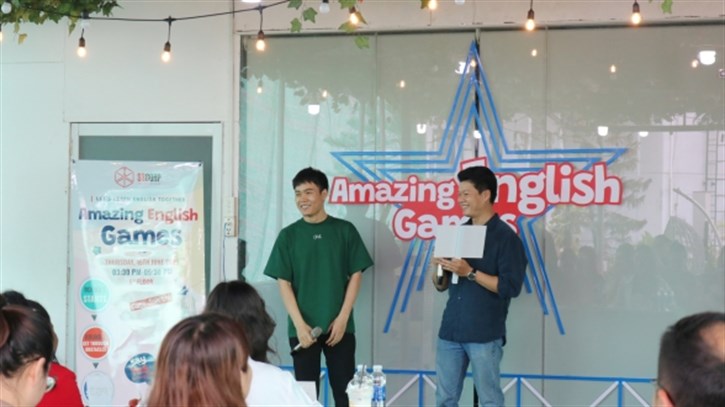 A thrilling round of team introductions set the tone for the journey ahead. Each team would have 2 minutes to introduce their team and their own unique story spreading enthusiasm and fostering a spirit of connection among all participants. This round was the foundation for creating a supportive and collaborative environment.
Round 2: Overcoming Obstacles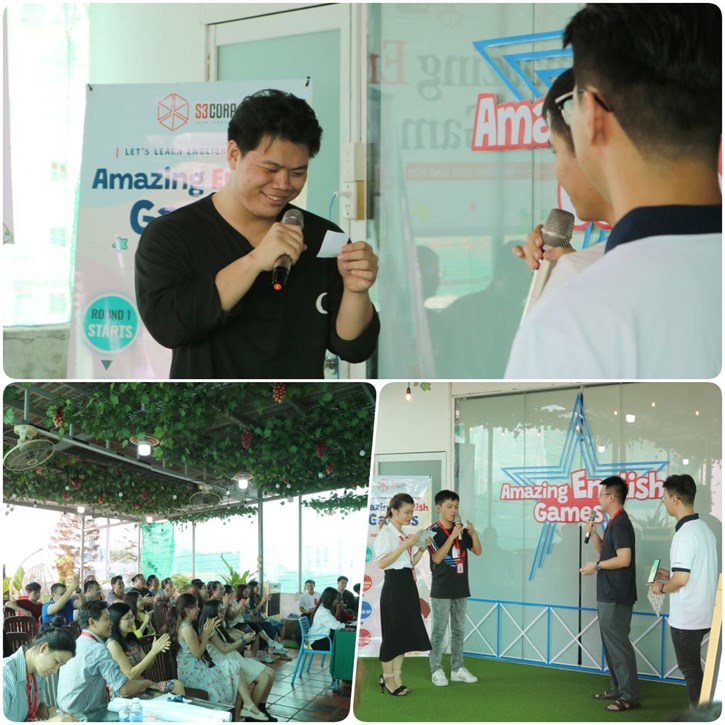 Team members must work together to get through the challenges. As the rule of the round, they would receive five words relating to S3Corp. Then, one must use strategic communication and collaboration to describe the words while the other team member attempts to guess that word. They would be word magicians, carefully explaining the word or phrase without explicitly revealing it. This exercise sharpened their ability to work together under pressure, think critically, and communicate well while testing their knowledge of S3Corp. The winner would be determined by how well they worked together and how many words they could guess within two minutes.
Round 3: Speed-up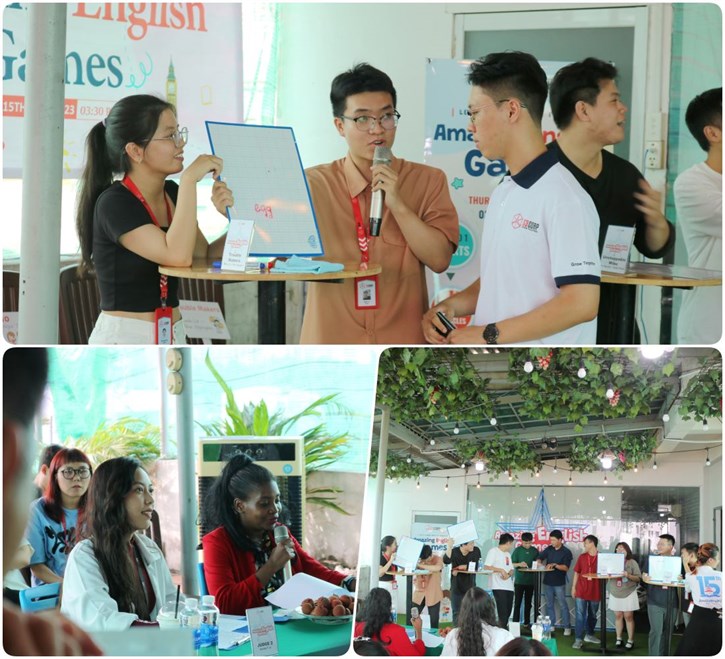 Teams had to provide precise answers based on the challenging questions from the judges. They must respond concisely and clearly while showcasing their understanding of the questions. The challenge, however, was open to those who provided incorrect answers. In other words, they must quickly and persuasively present their alternative viewpoint if their response does not correct. This round tested not only speed but also the ability to think on their feet, adapt to unexpected situations, and effectively articulate their points of view. It was a race against the clock in which every second counts, and they must provide the exact answers to win the points.
Round 4: Reach the Finish Line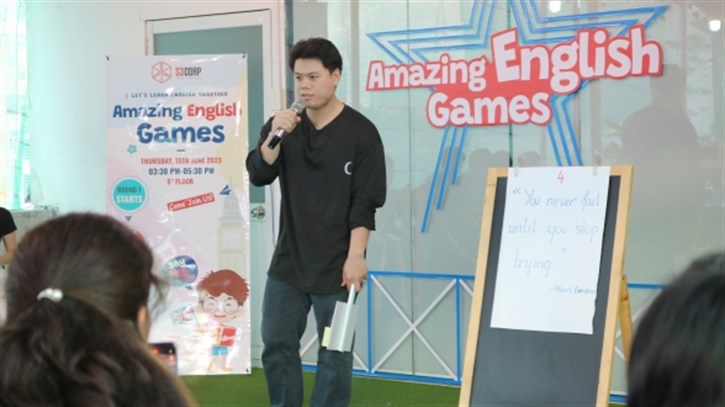 The final round contained two captivating parts that put teams' profound language skills and creativity to the ultimate competition. Part 1 featured teams taking the stage to deliver presentations on a specific topic related to the company trip 2023. They captured the audience and impressed the judges with their proficiency and well-informed insights, armed with their in-depth knowledge and language skills. It served as a demonstration of their capacity to persuade audiences while capturing both their thoughts and emotions.

However, the challenge does not stop there. Part 2 took an exciting turn when teams received the growth mindset topics. With limited preparation time, they had to rely on their knowledge, think critically, and present their ideas cohesively with the provided growth mindset quotation. Teams must demonstrate their ability to comprehend their sentence and effectively articulate their thoughts while captivating the judges and audience. It was a creative thinking game and tested the ability to inspire through language.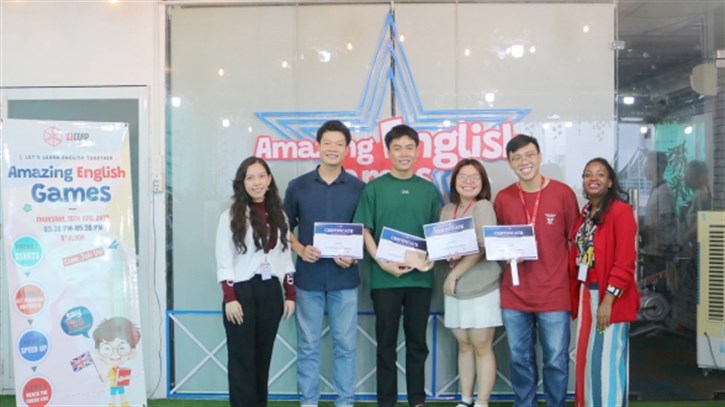 Many thanks to all participants. Congratulations to the winners. The Amazing English Game provides a special occasion that encourages growth in language skills, fosters teamwork, and creates an engaged group of English language enthusiasts within our company.