August 01, 2018
Mobile Experiences Sharing on Jul
The technical sharing is coming back with some sharing sessions on mobile development "MOBILE EXPERIENCE SHARING: MEMORY MANAGEMENT".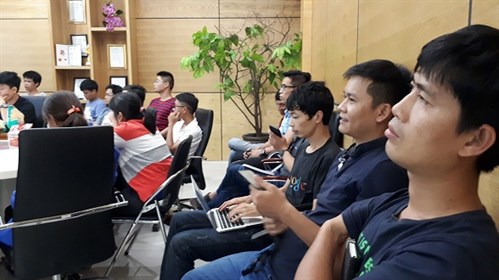 The sharing will included below minor topics for your reference:
1. [Android] Android Best Practices in Memory Management – By Nam Tran – Technical Architect
2. [iOS] Strong/Weak Variables in Objective-C – By Vuong Tran – Principal Developer
3. [iOS] XCode Instruments – By Huy Truong – Senior Developer
The training session has received a great interesting and enjoyment from lots of S3 Corp's members.
We would like to thank Mr. Nam Tran, Mr. Vuong Tran and Mr. Huy Truong for sharing wonderful experiences.