March 30, 2016
S3corp - Sitecore partner
S3Corp are pleased to announce that we have become a Sitecore Solutions Partner. S3Corp is a leader of software solutions and one out of top 10 of software outsourcing companies in Vietnam. We have great experience in building website for global market as well as completing many websites based on Sitecore platform.
GET TO KNOW SITECORE
Sitecore is a worldwide leader in enterprise-class pure .NET web content management software. Sitecore gives mid to large size organizations a comprehensive tool with the ability to build, deploy and securely manage business solutions such as web applications, public websites, secure portals and extranets which require CMS functionality, integration options and scalability.
Sitecore also gives marketers the power to deliver relevant, measurable brand experiences that drive results across every channel and engagement.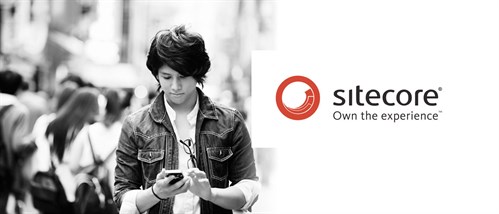 ABOUT S3CORP – SITECORE PARTNER
S3Corp. is a leader of Software Development Company in Vietnam. We has a strong talent in human resources with over 250 employees who have seasoned technical skills and overseas working experience with leading technologies.

Product and services
Custom Software development: Full lifecycle software and new feature development, UX/UI design, enhancement and maintenance (bug fixing, porting, localization, etc.)
Products and solutions verification: Blackbox and white box testing (Test Plan & Test Suite Definition, Test Case Generation, Unit Testing, Functional Testing), acceptance testing, verification and validation for customers' specific solutions, and hot fix verification.
Automation Testing Tool Development: Building up Record & Playback Automation System (SilkTest, WinRunner, Quicktest Pro, Selenium IDE, Automation Anywhere, etc.) and custom automation testing tool development (Python, Java, TCL/TK, etc.)
IT Managed services & Market Development for breakthrough products.
Sitecore partner experience
As well as being a Sitecore partner, we have teamed up with some of Sitecore's key technology solution partners: Telligent, Coveo, and uCommerce, to provide our clients with a unique experience. Sitecore solution and customer service expert , delivers rich community functionality to Sitecore builds. These partnerships allow us to enrich your Sitecore build and deliver your customer base's desired experience.
Technology & quality
With over 250 seasoned and skilled employees, 30% of whom have strong experience working for many large enterprise customers in US, Canada, Hong Kong, Singapore, S3 Corp. provides world-class standard and prompt support in a variety of technologies:
Web/Application Development: .NET, C#, VB.NET, PHP, JAVA/J2EE, HTML5, Python, RoR, etc. 
WHY S3Corp.?
We have been providing cost effective (60-70% cost reduction of using our services) and highest quality software development services for the global markets including USA, Canada, UK, Australia, Singapore, and Japan. Some of our works made for clients have been widely acknowledged and awarded, such as "Best Local Winner" by Singaporean Readers' Choice Awards 2013.
Besides quality of services, believing value is created and continuously enhanced through the interaction of a variety of views and feedback, S3Corp. encourages staff to provide customers with feedback for product improvements from an end-user's point of view. This has made us a long-term and strategic partner for their customers over the years.