July 10, 2023
S3Corp Company Trip 2023: Celebrating 16 Years and Embracing the Spirit of "Work Hard, Dream Big"
The annual company trip has always been a highly anticipated event for S3Corp., providing an opportunity for employees to take a break from their daily tasks and strengthen bonds with their colleagues. The company trip in 2023 was especially significant as S3Corp. prepared to mark our 16th anniversary. This trip, which took place in scenic Ninh Chu, Ninh Thuan Province, from July 7th to July 9th, became a memorable experience for all of us.
The Spirit of "Work Hard, Dream Big"
The theme of the company trip, "Work Hard, Dream Big," reflected S3Corp's aspirations as we celebrated our 16th birthday. This theme emphasized the value of perseverance, dedication, and establishing ambitious goals. It inspired employees to keep striving for excellence, go beyond their comfort zones, and reach new heights. S3Corp. embraced this spirit in an effort to encourage people to see their potential and work together to achieve their goals.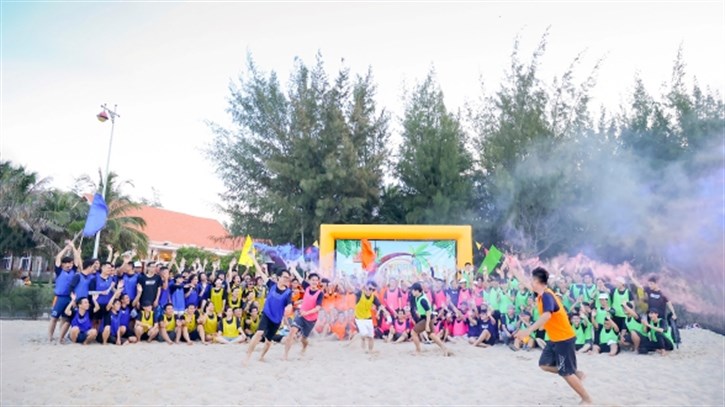 Activities and Challenges
The company trip featured a number of team-building exercises and challenges indicated to promote collaboration and strengthen bonds among team members.
So far, team building has proven to be an excellent way for us to interact and connect with one another. In order to highlight our core values of collaboration, innovation, reliability, and teamwork, a number of games and activities have been created. It provided us with the ideal setting for enhancing our interactions with one another, enhancing the effectiveness of our communication, and fostering a sense of teamwork.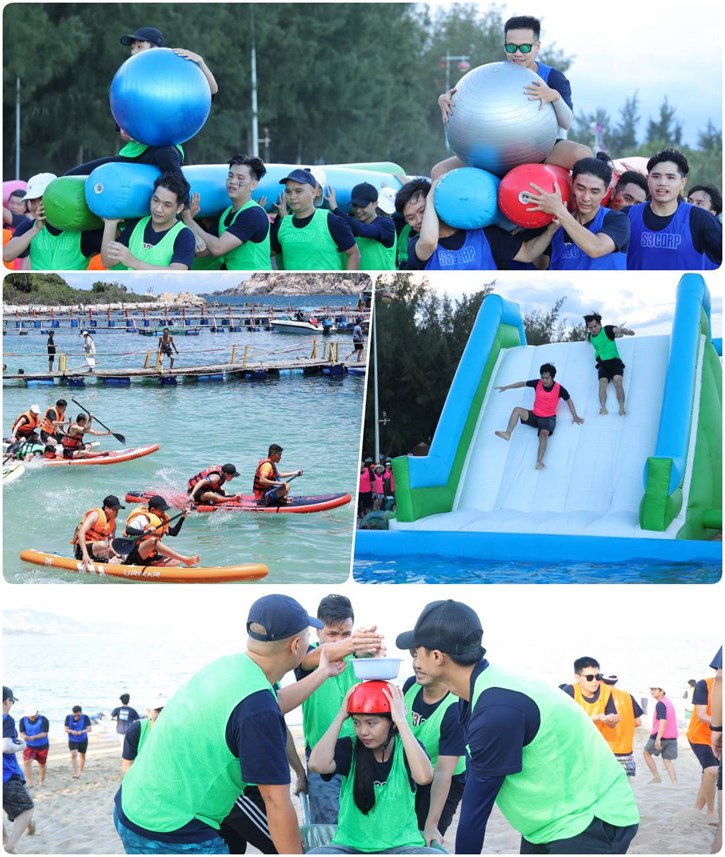 These activities established a sense of solidarity and collaboration, which helped in the creation of an enjoyable place to work. In addition, a visit to the stunning Vinh Hy Bay was established, offering a chance for relaxation and rejuvenation among the area's incredible natural beauty.
Welcome Night: A Party and Melody Night!
We had a truly amazing and memorable Welcome Night on our company trip. When our S3 acoustic band took the stage, they fascinated us with their extraordinary talent and love of music. After that, all teams have time to perform their Karaoke with their picked songs. The room was filled with laughter and applause as we encouraged our fellow employees in the thrilling Karaoke competition. Their performances took us to a place of pure excitement and gave us a chance to share time with each other.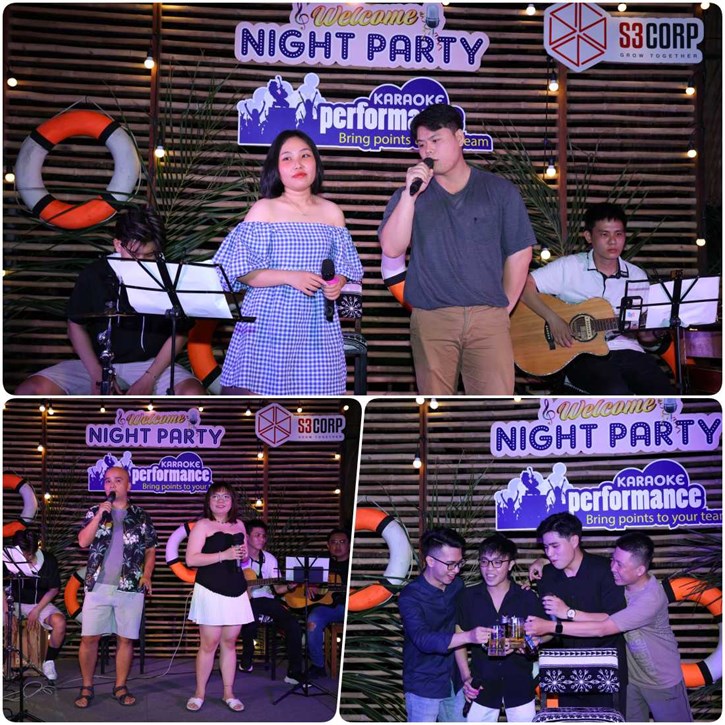 Gala Dinner: A memorable and energizing evening
The Gala Dinner, which celebrated S3Corp's 16th anniversary, would be the highlight of the company trip. The evening would be a celebration of accomplishments, with special performances, entertaining acts, and heartfelt speeches. It became an opportunity to recognize outstanding contributions, honor long-standing employees, and express gratitude for their collective efforts. Their dedication and commitment have played a critical role in shaping S3Corp's journey and positioning us as a leading software development company in the market.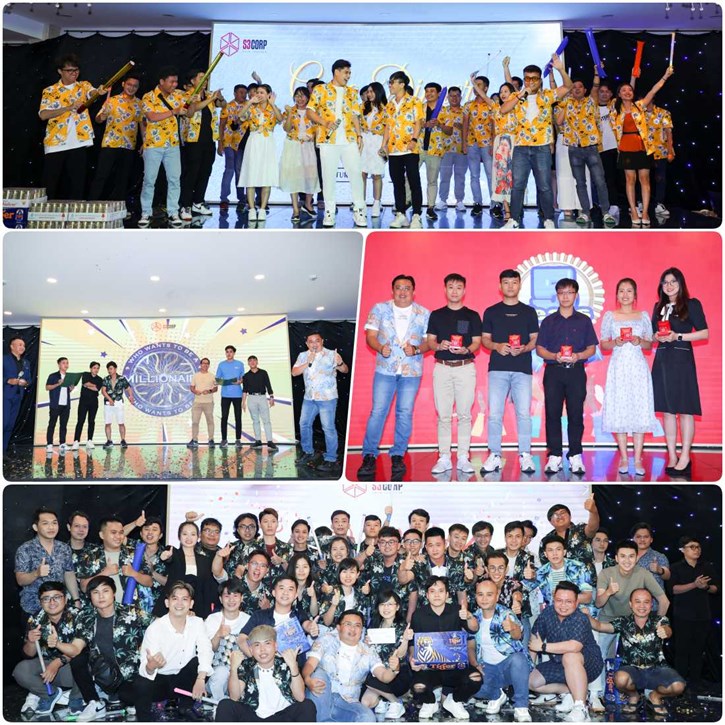 Emphasizing the Anniversary Celebration
One of the most important objectives of our annual company trip was to celebrate the 16th anniversary of S3Corp. This significant milestone represented the company's development and the combined successes of our employees. It served as a reminder of the progress made and motivates everyone to work harder in order to achieve greater dreams and accomplishments.
In getting ready for our 16th anniversary, S3Corp. looks back on the remarkable 15-year journey that helped us become the successful software development company we are today. We've journeyed a long way that has prepared us for significant achievements, but it has also been just short enough for us to accept change and flexibility. Over 16 years, we have established ourselves as a leading software development company in Vietnam, gaining recognition for our knowledge, dedication, and solid drive for excellence with each successful project and milestone achieved.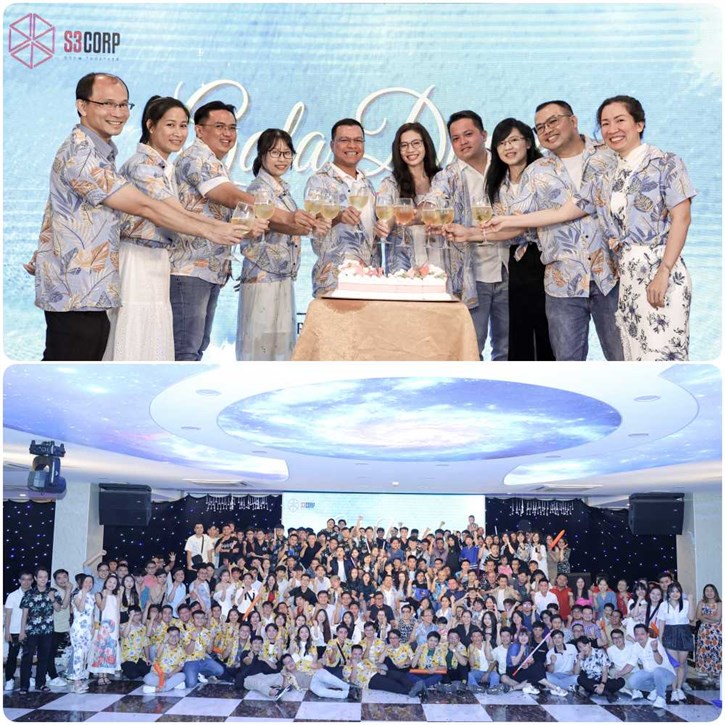 We would like to express our gratitude to our employees, partners, and customers for your constant encouragement during the last significant journey. 
Let's watch the incredible video from this memorable night!