June 14, 2018
S3 CORP BLOOD DONATION CAMPAIGN 2018
On 1 Jun 2018, S3 Corp invited all S3 members and friends to donate blood in the campaign entitled "A drop of blood, a beat of life" at S3 office under the supervision of Vietnam Red Cross Society.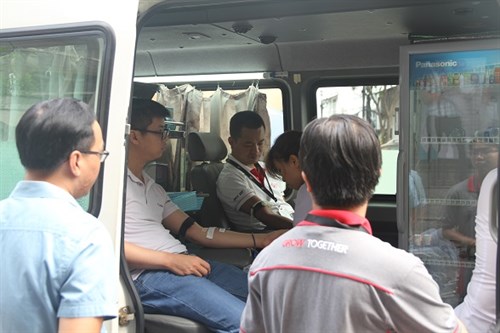 Blood donations are one of the simplest ways to do your part in saving people's life. It is a great opportunity to not only help others but also check your own health without making any additional trips to the doctor.
Also, blood donations encourage cell regeneration and strengthen the immune system, which is especially important in the current period of changing weather condition.
We believe that this campaign also helps to raise awareness of the importance of people giving blood. It was very happy to see all the familiar faces again. From S3 members, old colleagues used to work at S3 and friends on this day.
Thanks all for your kindness and thank you have spent your value time to join us on this campaign. Hope to see you in another charity campaign.