August 28, 2018
Mobile Experiences Sharing 2 on Aug
The more technical sharing on Mobile Development got to share with you by our experienced Mobile Developers on 23th Aug at Pig Room, S3 Corp.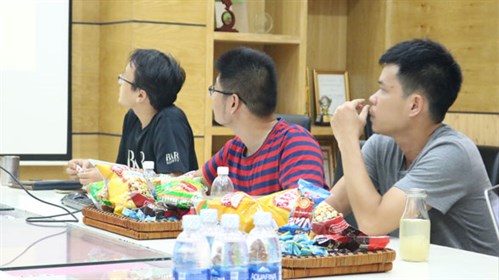 In this session, our team have share about "Useful Tips & Tricks for Mobile Development".
The sharing included below minor topics for your reference:
1. [Android] Useful ABD commands – By Bao Truong – Developer.
2. [Android] Use Proguard to improve security of Android build – By Quy Nguyen – Senior Developer.
3. [Android/iOS] Tips and Tricks for Mobile Android App – By Thu Nguyen – Senior Developer.
Hopefully, this session is helpful for your working handle.
Giving special thanks to Mr. Bao Truong, Mr. Quy Nguyen and Mr. Thu Nguyen for sharing us your fantastical knowledge and experiences.