November 02, 2017
A Wonderful JP Team Building Trip 2017
To build a strong team and reward our staffs for their hard work, S3 Corp organizes team building trip each year. This year, on 18th Oct, with 2 special guests from Japan, JP team chose The BCR as the destination for an interesting team building event.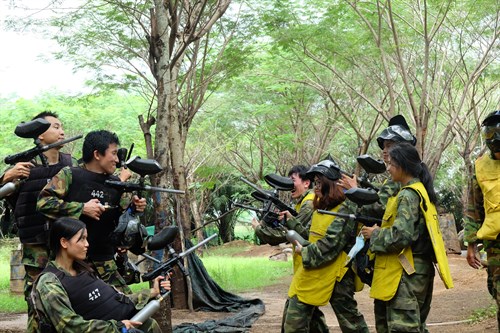 At 8am, we gathered at S3 lobby and took a bus together. It took us an hour to the place. When we arrived The BCR, we picked the paintball game and started the fighting between Back team and Yellow team. Back team won by two goals to nine. Yellow team also combated fiercely despitethey were surrounded.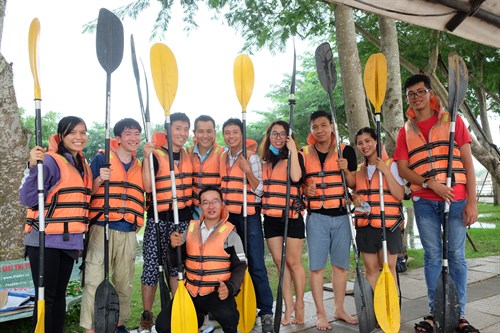 After playing paintball game, we had a relaxing time with Kayah game. We spent time at Kayak for about an hour. It was extremely excited when we were in a boat and floating in the river. After a time, we decided to make a boat race together. It was so much fun although we couldn't finalize who is the winner.
After a short break, we came back to Van Thanh to have lunch. Mr. Mitsuoka and Yoshi were impressed by "Canh Chua Ca Loc", they really enjoyed Vietnamese food.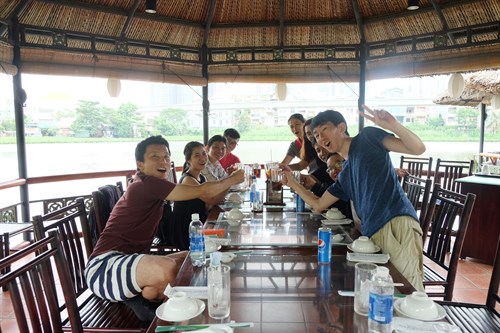 Everyone was safe and that was a very fun and memorable trip ever!