September 22, 2021
Updating Company News During Work From Home Period
Over the past few months, we have been in the same situation that has had to work from home. Everything has become inconvenient for everyone due to the Covid-19 pandemic. Yet, S3Corp. still wants to add more activities that bring more fun and boost connections among members. 
So, let us take a look at a summary of our internal activities and events during this time.
Happy Hour-Healthy Snack Time
Recognizing the importance of nutrition and healthy food to our health, particularly in the present pandemic scenario, S3Corp. has organized an activity every Thursday called Happy Hour-Healthy Snack Time. By supplementing nutrition via healthy food, this activity will help to boost your immune system, which is especially important for all of us during this time.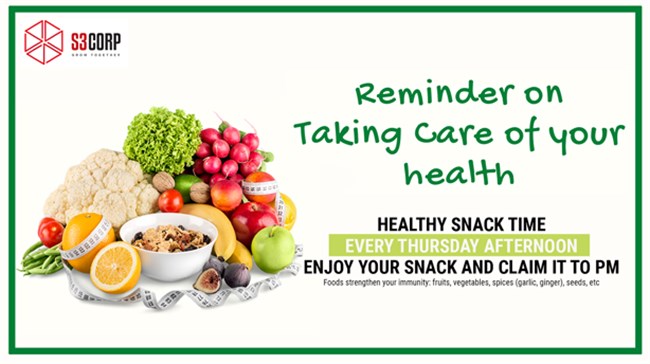 That is a fantastic offer from S3Corp.! So, enjoy your snacks with your team! Be safe and healthy!
Supporting Our Members
Working from home will cause us more inconvenience. It is not as comfortable as working at the office. However, all S3-ers have been trying their best to meet the requirements of the job. Your great effort is highly appreciated.
Recognizing the hardship and uncomfortable of working from home, the Board of Directors has agreed to assist all S3-ers by covering a part of their electricity usage costs until we return to work at the office as usual. That must be a significant amount of help for all members during this time.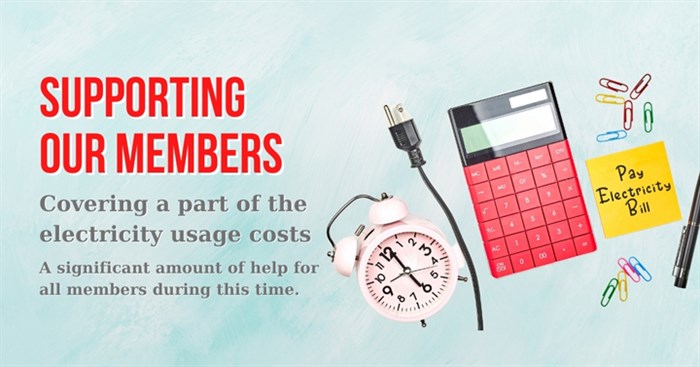 Thank you so much for your dedication. Stay positive and remain safe. Together, we will get through this difficulty and hope to see you all soon in the office.
The Month of Exercise
Working from home may lead to a fall in physical activity. However, amid an epidemic, it is more important than ever to consider staying safe and healthy. Exercising is a beneficial activity that strengthens our immune system, keeps us strong, and remains productive.
Understanding the importance of it, S3Corp. has launched an activity named "Month of Exercise." All participants might spend around 15 minutes a day participating in the following easy exercise. For males, you will do: push-ups 15 times, squats 25 times, jumping jacks 20 times, and planks in 30 seconds. Females may find it a little easier than males: dead bug ten times, squats fifteen times, jumping jacks fifteen times, and plank in thirty seconds.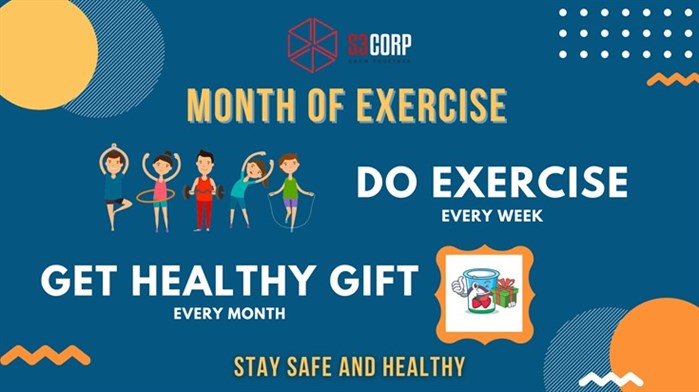 The activity has been participated in enthusiastically by S3-ers. Over a hundred members have joined. There have been thousands of workouts completed. So far, it has proven to be an enjoyable one that brings us more energy and strengthens our immune system during this time.
For active participants, we will deliver a nutritious reward to bring you more enjoyment and inspiration. Stay safe and healthy.
Take A Photo, Save A Memory
Because of the pandemic, this year has been a long and difficult one for all of us. During this period, we have various memorable memories of working from home. To help everyone save these moments, S3Corp. launched an activity named "Take A Photo, Save A Memory."
Participants will take a picture with family members (or with beloved pets if you live alone), OR take a picture of yourself with your home office.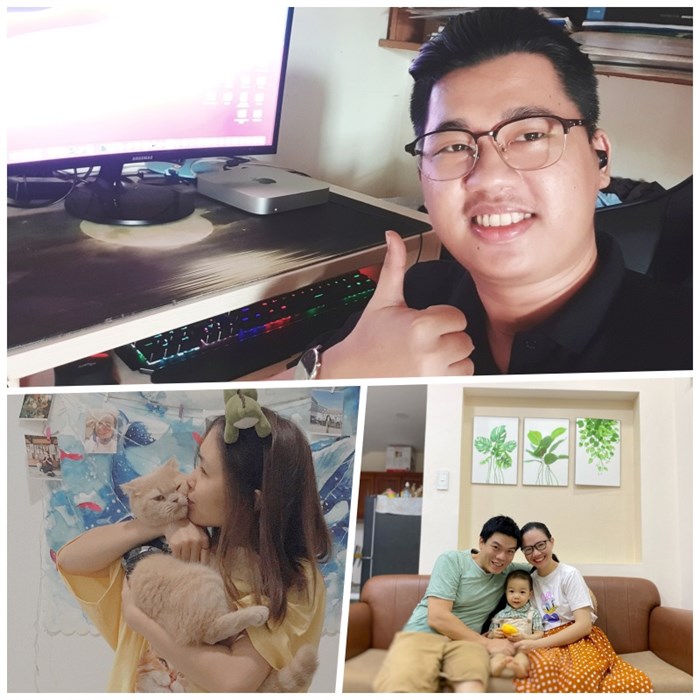 All members actively engaged in the activity, including sending and sharing it on Facebook. Many photos from S3-ers with multiple styles have been posted and received lots of sharing and reaction. After a week, we have chosen the top five most favorite pictures and rewarded the owners. It must be memorable photos. Thank you for taking the time to share your lovely photos with us.
The Mid-Autumn Festival
Mid-autumn becomes a unique festival for every child, and even adults, with memorable childhood memories. Several activities honoring children plan for this event.
Apart from that, the Mid-Autumn Festival is a time for family reunions. It is also a chance for members of S3Corp. to see each other and share their experiences from the previous year.
On 21st Sept 2021, after a few months of working from home, S3Corp. has an opportunity to see each other online to celebrate the Mid-autumn festival. It was an honor for S3Corp. to have you all there for the celebration. Even if it is a strange celebration for everyone, it is a truly joyful time with memorable experiences during the mid-autumn festival, particularly during this period of social distance.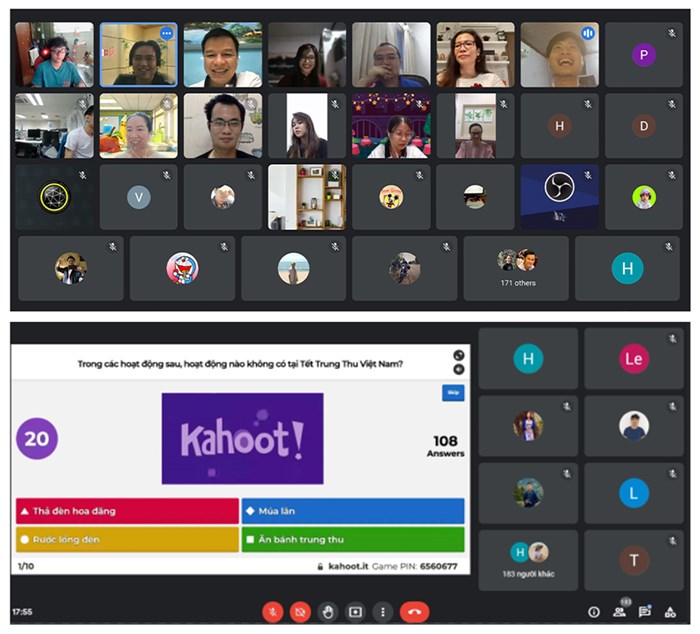 In addition to enjoying the Mid-autumn festival, it is also an opportunity for S3Corp to offer study promotions to children of S3-ers. The children who had excelled academically in the previous school year received a study promotion. Aside from that, the study promotion fund also provides a modest contribution to every student to help them stay motivated throughout the school year.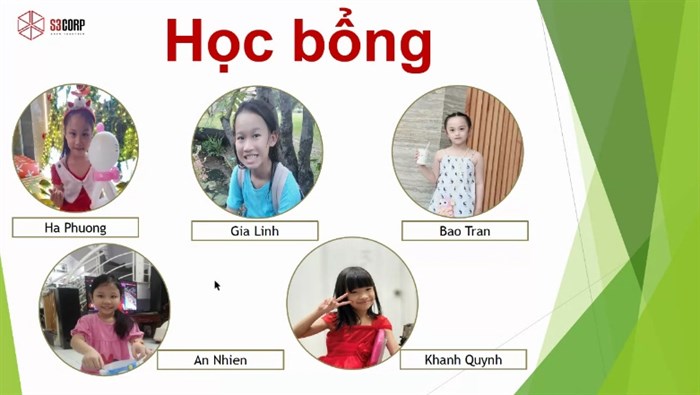 Thank you to everyone who participated, and wishing you and your family a wonderful season filled with good health and happiness.
Refer a Friend-Get Rewarded!
We are actively looking for talented and energetic software developers to fill up and establish development teams for our upcoming projects. By referring someone qualified and interested in working at S3Corp., you will receive a cash bonus of $20 million for each successful referral.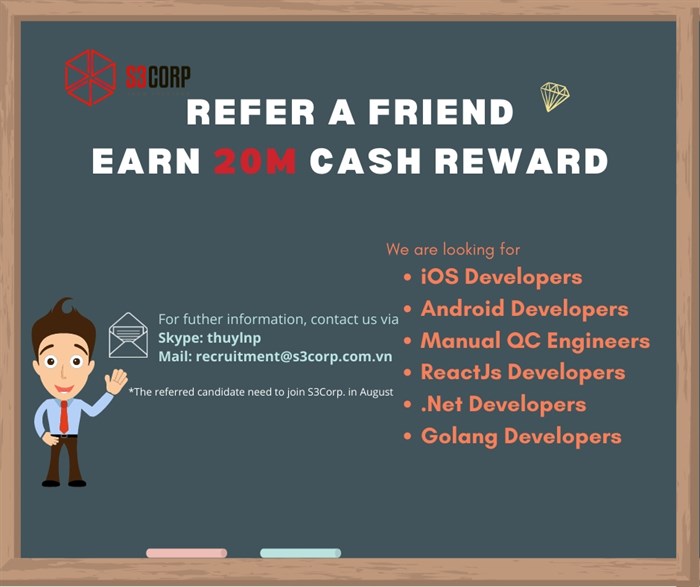 So far, the 'Refer a Friend - Get Rewarded!' campaign is still an attractive activity for S3ers. And it is an ongoing process. Hence, stay tuned to the career page of our website for further information.