April 27, 2018
BOM Trip 2018 – Enjoyable Time On Vinh Hy Bay
A few days ago, Board of Manager from S3 Corp. converged on the South Central Coast of Vietnam. That was an incredible 3 days of the appealing landscape, sharing a few delicious meals together and exploring the living of fishermen in Vinh Hy Bay, Ninh Chu province.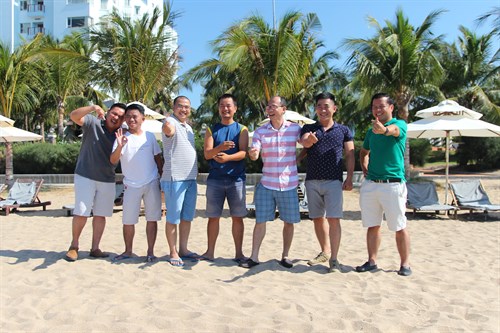 To make the trip more exciting and to connect the team, BOM team decided to go by car and visited many lovely places along the coast to Ninh Chu. Every stop has stayed so many beautiful memories in us. We sang in the car, chatted, played many games and made fun of each other, this car trip becomes the funniest one ever.
The team arrived the resort in the late afternoon. We quickly received the rooms then went out to enjoy the famous local food. In the next morning, we headed out for the Hon Chut lighthouse located in Binh Hung Island then went ahead to Vinh Hy Bay.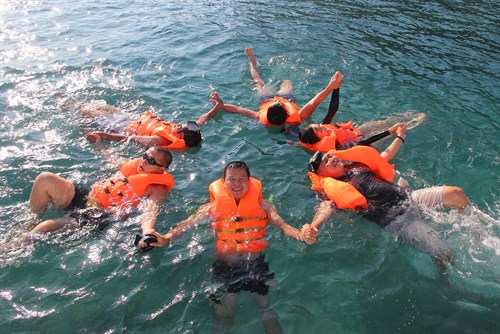 Vinh Hy Bay, one of the most beautiful bays with unspoiled natural scenery, is a perfect destination for us. We had an interesting experience that was a chance to witness the traditional net fishing of local people.
Then, we jump into the sea, dived for the most fascinating coral reefs and colorful fishes were playing under the water. After a whole time swimming, we came back the resort and did not forget to visit a grape garden on the way.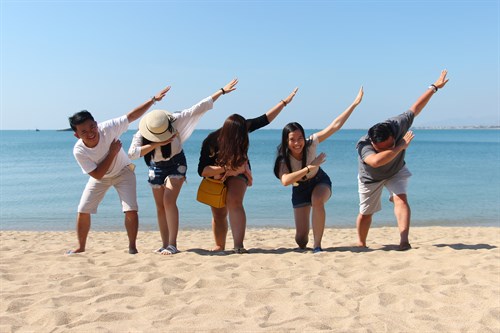 This trip wrapped up with the fresh seafood party, Mr. Linh Le – CEO was such a gentleman when making the cocktail for all of us. We had a great time together with a lot of fresh food, good wine, and funny stories.
A wonderful little relaxing time during a busy schedule these days. Thanks to this trip, the BOM team can have time to lie down on the ocean, the sand, without an umbrella, to restfully watch the sky. Otherwise, it was a meaningful trip to strengthen our connection, our spirit, get ready to gain another achievement in the upcoming time.