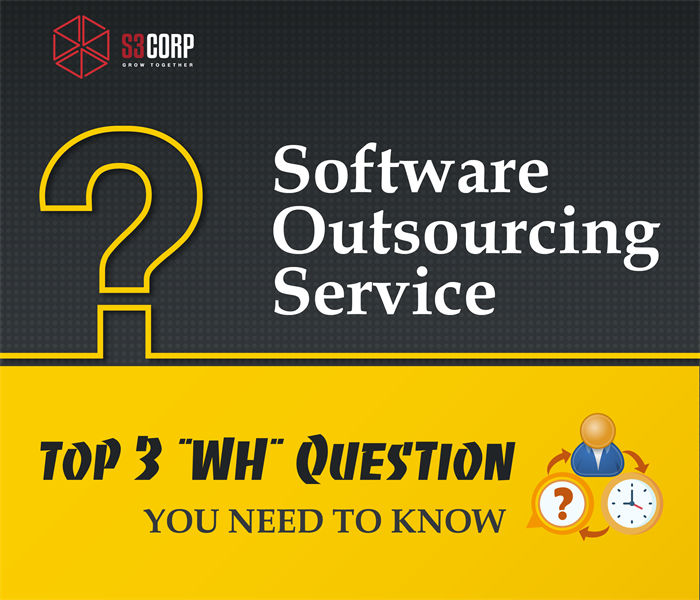 Software outsourcing service has become a popular trend recently. People consider it as urgent to grow their business. However, many organizations still hesitate to invest in this beneficial pool. These following questions will help you to figure out your basic concern.
-Who should invest in software outsourcing services?
-Why should you invest in software outsourcing service?
-When should you invest in software development outsourcing service?
These questions will help you to have a clear vision on this service and why choosing software outsourcing services would be a wise decision in recent time.
Who should invest in software outsourcing services?
Generally, any organization can or should use this type of service. In fact, software outsourcing services are a great solution for start-ups and any non-technical organizations. The digital world gradually transforms the growth of any business. Without it, your business would find it difficult to develop. Therefore, using outsourcing software services will be a great step for non-technical organizations to grow faster. This doesn't mean that the Tech organization should not or cannot use this service. The truth is that there are several giant companies, such as Microsoft, Apple, IBM, Intel-investing software outsourcing, ... The reasons may not relate to costs saving or time savings, relate more to the workforce and workload.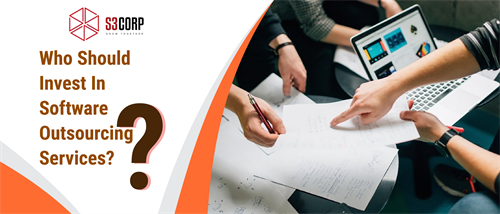 The fundamental reason for this service is cost-savings and time-savings. Besides that, many reasons listed below would be the answer to the consideration of whether you should invest or not. In other words, choosing software development outsourcing services will depend on your needs, your conditions, and your purpose.
Why should you invest in software outsourcing service?
When investing in a 'software outsourcing service', the most fundamental concern is 'cost-saving' and 'time-saving'. However, to understand why the enterprises or entrepreneurs should invest in this type of service, the following reasons will help you to form the general ideas on the service.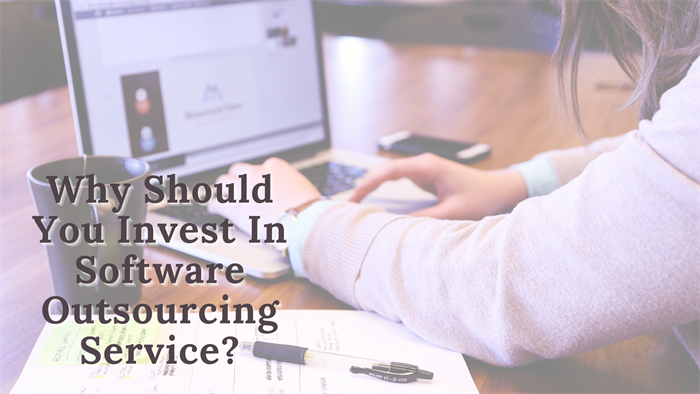 1. Quality of product
Besides the cost issues, product quality would be the greatest concern of any client. To obtain a good quality product, it requires the company to contract with a reputable software outsourcing company; or every effort will be wasted. A software company, with strong experience and vast knowledge, will ensure the high quality of the product delivered in optimal time, with consideration to the quality, such as methodologies, contract models, an apparent detail of the project.
Developing a software project might have many risks which the in-house team is unable to solve. Once contracted to the software outsourcing company, you are involved in a 'win-win' relationship. Any problems can be shared and will be solved; in order to ensure the quality of the product. It also implies that the product will meet your ideas and answer the business need.
2. Cost Saving
Cost-Savings could be a fundamental reason for a company choosing software outsourcing services. In terms of cost savings, nearshoring and offshoring software outsourcing would be a priority comparing to onshore software outsourcing. Depending on which countries or what kind of service that a business will take, the outsourcing service can save around 25%-35% on operation cost.
3. Fast delivery to the market 
In the digital world, the faster result will be the winner. 'Fast delivery to the market' will be the promise of software development outsourcing service besides cost-saving. This also means that the business owner can also save on time.
With the numbers of experience developers and their experience in providing the best solutions, the software outsourcing company can help their clients to launch products at a particular time; in order to catch up with the digital transformation and give you a chance to stay on top of the competitive environment.
4. Focusing and developing core business
By relegating most tasks relating to technology, the company and its staff could spend more time staying focused on its business strategy. "The less workload, the better business outcomes." This also means the company can move faster than its competitors by focusing on other aspects of business such as marketing, customer services, sales, resources management. The relationship between the business owner and software service is the 'win-win' relationship where everything can run alongside each other; in order to give the best benefits for business.
5. Updating to the latest technology
The fast-changing technology is a challenge. The technology you use today may not be appropriate tomorrow. However, by using software development outsourcing services, you can have a chance to update to the new trends which assure the best business outcomes for your company.
In comparison with using the in-house team-where you might have to spend time and money to train them- the software outsourcing services with their expertise assure that you stay on the cutting edge of technology and give you a chance to cooperate with the diverse innovative and talented developers. This not only helps your software project to be completed faster but also allows your business to stay on top of the competitive market.
6. Easy to follow up and manage the development team
Many people are that if you hand over your project to other teams that you will have no ideas about how it is proceeding. However, in software outsourcing terms, you will have a plan to show all processes. This will help you to track the progress of your project. A reputable software outsourcing company will have a project manager. This person will help you to manage the daily tasks of the development team and keep you up-to-date with the process of your project.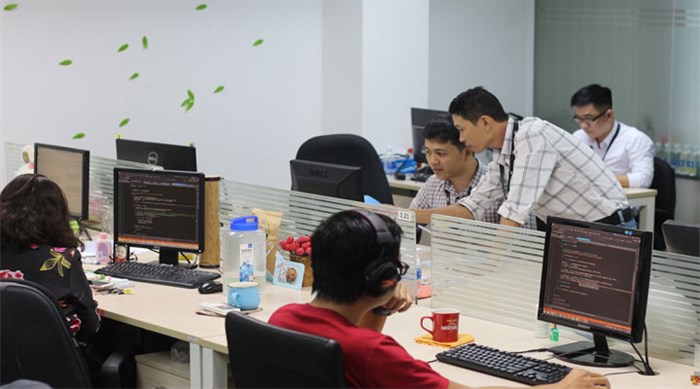 If you hire an in-house team, you have to spend more energy to follow and guide the team. However, with the outsource team, your project can run smoothly while you still can focus on other areas of your business. 
7. Access to talent pools
Finding IT professionals who can help you will always be a challenge because of the limited pool of talented developers. Besides updating the new technology, the software outsourcing service will give you the opportunity to access the global workforce where you can find skillful, expertise, and talented developers. This will help you to work with the international team and solve the problems of human resources, notably in finding talented developers for software projects.
Read More: 3 CHALLENGES OF HIRING IN-HOUSE SOFTWARE TEAM
8. Gain professional service and fresh perspective
Once you hire software outsourcing services, you can obtain fresh new perspectives and new ideas. Software providers, with their global experience and experienced consultants, can provide you with ideas and perspectives from the technological and economic viewpoint which might give you a chance to gain a competitive advantage.
Besides that, the specialized service from the software provider also gives you a chance to gain professional experience and professional service from start to the end-result of your project-consulting, providing a skillful team, managing team, and process, outstanding perspective, billing, etc.
Is there any disadvantage in software outsourcing services?
The answer is "YES". Everything has two sides. However, the problems can only be solved if we are aware of it and dare to face it. The following reasons will picture the other side of the software outsourcing service.
1. Language Barriers
If you are intending to use onshore outsourcing, you will not need to worry about language differences. Yet, this will cost more in another area. Nearshore and offshore outsourcing might solve your cost and other issues. However, language barriers will be a problem. If the communication doesn't go well, software outsourcing developers can misunderstand your requirements. Then, everything just takes more time to fix and even more money-meaning to say the project takes longer than it can be. Here are some suggestion tips which might be helpful in this situation:
-Meeting regularly to ensure everything is going well

-Choosing the right software partner who has a long service history in the international market

-Having a clear vision and making sure that every developer understands your expectations

-Making an on-site visit if necessary- which helps you to understand the team  better and help you to adjust your manner of communication
2. Risk of confidential information
When you use an outsourcing service, it means that you allow a third-party to use your information and databases. This is confidential information. When handing over this sensitive information, you must be sure that every single detail remains private. It could mean signing the NDA (Non-Disclosure Agreement) - This is a legal document a binding agreement between you and a  third-party (even more) to a confidential relationship where you can share sensitive information without any fears.
Considering the hand over entirely or partly of sensitive information would be challenging. No one expects this information to be disclosed. Supposing your software outsourcing provider gets to suffer from leaking the databases, no one can assure that your information would be safe Looking for a provider that you can trust and finding the way to minimize these risks should be your top consideration in o achieving your goals.
When should you invest in software development outsourcing service?
The answer to this question somehow might bring you back to the question 'why should you invest in this service?'. However, the following reason will summary and show you 'when' in a certain way.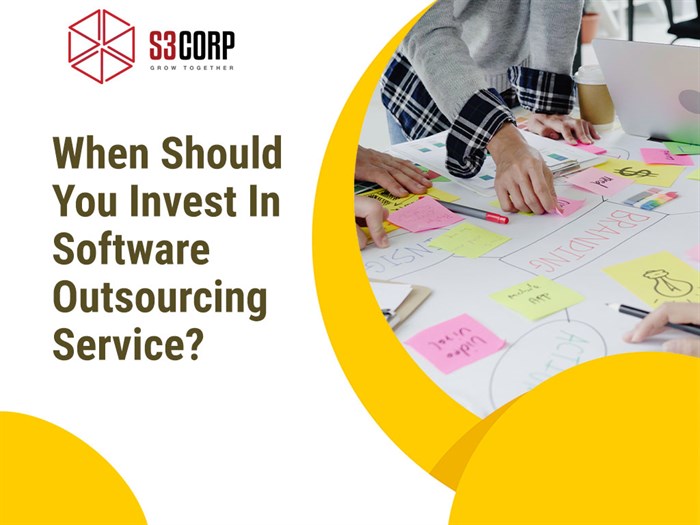 -You have a low budget
-You have a time limit
-You are tired of hiring and maintaining the in-house team
-You have limited local software developers
-You want your business to grow more in the long term
-Your project is huge and you can't handle the workload
-You are a start-up and non-tech organization
-You really want to focus on business strategy
-You want to utilize the latest technology
The bottom line
Deciding to invest in software outsourcing services would be a tough decision. You might gain a boundless benefit from this service if you do proper research and knowing exactly what it is. By presenting the top 3 "Wh" questions above, the article has shown you a clear vision of this type of service, even the risk you might encounter on the journey.
Thanks for reading. Don't forget to give it a share.