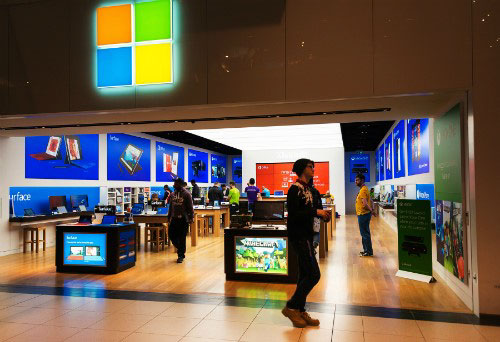 After the sale of basic phone production and a phone manufacturer in Vietnam, Microsoft showed that they no longer interested in the smartphone business.
In the newest announcement, Microsoft said it would terminate the contract with 1,850 employees worldwide, including up to 1,350 people who are working in Finland. This action is part of efforts to restructure the company's business segments for smartphones. In addition to layoffs, the company also spend $ 950 million to implement the restructuring.
This America software company is still developing the foundation for Windows 10 Mobile and supports current Lumia devices such as Lumia 650, Lumia 950 or Lumia 950 XL, as well as supports Windows Phone which produce by other partners such as Acer, Alcatel, HP, Trinity or VAIO.
However according to Phone Arena, the action dismissed employees on a large number, but most of them are ex-employees of Nokia, this shows that Microsoft no longer interested in the smartphone business. More likely, it only focuses on the development of enterprise customers and will not release the new Windows Phone.
Before the newest announcement, the market share of Windows Phone (Windows 10 Mobile) has declined sharply recently. In Vietnam, the couple Lumia 950 and Lumia XL 950 also discounted up to 6 million due to selling too low.
After three years of acquisition of equipment phone production segment from Nokia, Microsoft has agreed to sell the phone manufacturer and basic phone business segment for a subsidiary of Foxconn and the other a Finnish company which newly established named the Global HMD.
While Microsoft lacks excitement, Nokia shows that it is coming back to smartphone market soon through issue permission of using trade names and some technological copyrights for other partners.