March 19, 2018
S3Corp. Received "ASEAN High Quality Goods and Services 2018"
On March 17, 2018, S3Corp. was honored to receive the "ASEAN High Quality Goods and Services 2018" in Singapore. This is a memorable milestone, honoring the achievements that S3 Corp achieved over the years.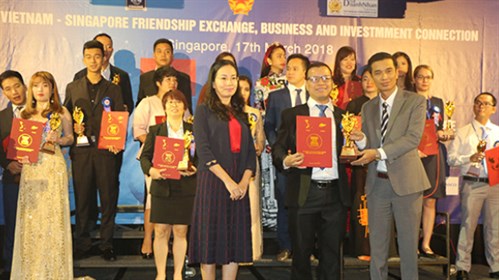 On the occasion of the 45th anniversary of the establishment of diplomatic relations, friendship and comprehensive cooperation between Vietnam and Singapore (1973-2018), the Vietnam Business club – under the Vietnam Association of Small and Medium Enterprises organized the program "Vietnam - Singapore Friendship Exchange, Trade and Investment Connection". This is an event contributing to bridge and maintain the friendly relationship for the people of the two countries, encourages outstanding entrepreneurs and enterprises across the country to make positive contributions to the economy, firmly develop and move towards the community.
During the three days of the show, from March 16 to March 18 in Singapore, Sunrise Software Solutions Corporation (S3Corp.) has overcome the selection criteria of the evaluation council, achieved the award '"ASEAN High Quality Goods and Services 2018". This is one of the important awards, contributing to raising the brand name S3Corp. reach the whole Southeast Asia, in the field of providing services on software development.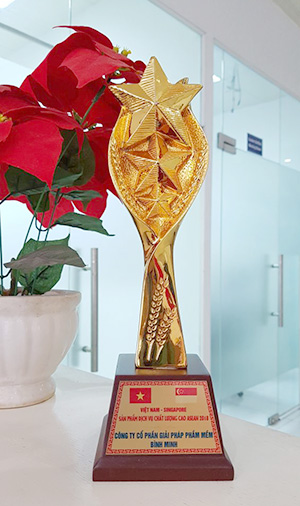 During over 10 years of operation, S3Corp. has consistently grown, improving the quality of resource, becoming a credible business in the market. In recent years, S3Corp. has conquered the market of countries such as Singapore, Indonesia, etc. That is why the record is "ASEAN High Quality Goods and Services 2018" once again affirms S3 Corp's position.